Unmanned Aerial Vehicles (UAV)
by Homeland Surveillance & Electronics LLC
---
UAV APPLICATIONS
---
UAV Pilot Training School
Class Size Are Limited
---
FLY LEGAL

Avoid Fines & Jail Time
---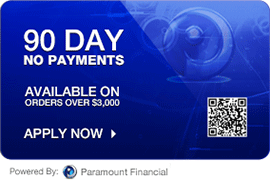 ---
---
---
---
---
---
---
---
---
---
---
Video Library
---
New FAA Part 107 has made it even easier to Fly Legally in the USA under 14 CFR Part 107. It's what we have all been waiting for.
FAA Automatically Grants "blanket" COA'S - As of March 23, 2015, the FAA will automatically grant "blanket" COA's for flights at or below 200 feet to any UAS operator with a Section 333 exemption, provided the aircraft weighs less than 55 pounds, operations are conducted during daytime Visual Flight Rules (VFR) conditions and within visual line of sight (VLOS) of the pilots, and stay certain distances away from airports or heliports.
---
FAA Releases Small UAS Notice of Proposed Rulemaking! - Check out the provisions being proposed in the FAA's Small UAS NPRM.
---
Department of Justice UAV Policy Guidance - Domestic Use of Unmanned Aircraft Systems (UAS)
---
FAA Grants UAV Permits for Agriculture & Real Estate Companies - The Associated Press reports that on Tuesday, the FAA issued exceptions to the commercial UAV ban, permitting the monitoring of crops and real estate use for aerial photographs of properties for sale. This is the first time permits have been granted to agriculture and real estate companies.
---
FAA Poised to Include Limitations on Hobbyist UAVs - The FAA is proposing to amend its regulations to adopt specific rules for the operation of small unmanned aircraft systems (UAS) in the National Airspace System (NAS).
---
HSE Deploys the RDASS Q1000 UAV - HSE announces the deployment of the new RDASS Q1000 4 rotor electric UAV. The RDASS Q1000 series is designed to meet the hi-tech needs of the user at a price to meet any city or county budget.
---
Judge Rules Against FAA in 'Landmark' UAV Challenge - In a decision dated March 6, NTSB Judge Patrick Geraghty found that the FAA has no regulations that apply to model aircraft or that classify a model aircraft as an unmanned aircraft system.
---
Court Approves Use of Police UAVs - a North Dakota court has approved the use of UAV drones to help arrest citizens on US soil.
---
Arlington Police Dept Granted Permission to Fly UAVs by FAA -

Arlington Police Chief Will Johnson announced that the Federal Aviation Administration has given the city permission to get the rotors turning on the police UAV drone project.
---
Supreme Court & The 4th Amendment - The US Supreme Court has held that individuals do not generally have Fourth Amendment rights with respect to aerial surveillance. Can the lower courts or State, county, city municipalities outlaw the use of UAV's for law enforcement?
---
Congress - UAS Privacy & Transparency Act - The proposed UAV Drone Aircraft Privacy and Transparency Act of 2012 requires that police obtain warrants to use UAV drones for certain types of surveillance.
---
UAV FAA Regulations - For more than five decades, the Federal Aviation Administration (FAA) has compiled a proven track record of introducing new technology and aircraft safely into the National Airspace System (NAS).
---
FAA Fact Sheet – Unmanned Aircraft Systems (UAS) - For Immediate Release.
---
FAA Certificate of Authorization or Waiver (COA) - Before you can operate a UAV in National Airspace System (NAS) you must have a COA. The average time to issue an authorization for non-emergency operations is less than 60 days,
---
---
---
New & Used UAV For Sale - Commercial, industrial, military, first responders and police UAV's with 1 - 75 lb payload helicopter UAV. Autopilots, cameras and more. Check them out!
Demo UAV For Sale - Great Saving on our Demo Unmanned Aerial Vehicles UAVs For Sale. All of our Demo UAV Units for sale have low flight hours and are in excellent condition.
---
The UAV Blog - Find out what others are saying about the World of UAVs. Share your 2 cents worth with them! No Sign-up required!
---
---
LA Drone Expo - The UAVSA-Unmanned Autonomous Vehicle Systems Association is holding the United States first ever commercial Drone Expo, the event will be held in Los Angeles, CA at the LA Sports Arena on December 13, 2014. This all day event will feature the best cinematographers and drone operators Hollywood has to offer as well as top manufactures such as Homeland Surveillance & Electronics, 3D Robotics, Zeiss 3D, experts from UC Berkeley, USC, MIT, former White House counsel, the governor's innovation officer, top production companies, and special guests. Included attractions will be filming and flying demonstrations, manufacture presentations, roundtable discussions, presentations on the future of drones in the industry and beyond, special attractions, music, games, and much more! Click here for more information. RSVP for our breakout session

LA Sports Arena Address:

3939 S Figueroa St, Los Angeles, CA 90037

---
Areas Of Focus
---
Exhibitors & Sponsors
Visit Our Booth
See a live demo, Contact us for discounts and to RSVP for the breakout session
---
On Saturday, December 13, the UAVSA (Unmanned Autonomous Vehicle Systems Association) presents the first-ever Drone Expo at the Los Angeles Memorial Sports Arena. Open to the general public, this all-day event aims to serve a growing community of entrepreneurs, professionals and enthusiasts designed to inform, educate and discuss how this technology can be better and safely utilized for business, health, public safety, urban planning, entertainment and other commercial purposes.

The UAVSA has recruited a wide-range of sponsors and supporters whose expertise cover multiple and diverse aspects of this ever-expanding technology from the crowd funding and launch of cutting-edge drones, to new software and tools for building, flying and operating drones.

"There is a revolution underway and drones are a key part of that revolution, and they are here to stay. What was once the realm of hobbyists is now essential in our national security and is rapidly becoming a major tool in our economy," states Wil Cashen, Chairman of the UAVSA Systems Association and founder of the Tesla Foundation Group, which incubated the Association. "UAV technologies are creating the personal airways for the future of human transportation and commerce." The Association is in line with the Tesla Foundation Group's goals to help ensure that the next generation of students and workers have access to training, compliant use, and technological innovation.

The event will feature more than three dozen exhibitors, ongoing panels and a dedicated "Fly Zone" for live drone demonstrations. Speakers and exhibitors include Homeland Surveillance & Electronics (HSE), 3D Robotics, Aerial Media Pros, GoPro Cases, Zeiss, UC Berkeley and many more. Learn4Life the Tesla Foundation's education partner will be on hand, and the winner of a giveaway for a Phantom 2 Aerial Photography Drone (valued at more than $600) will be announced.

The day will feature an extensive range of keynotes and panels including the current legal and ethical ramifications of this new technology by Lisa Ellman, former White House counsel on UAS, of McKenna, Long & Aldridge LLP's Unmanned Aircraft Systems Practice Group; Bryan Sanders, Homeland Surveillance & Electronics, Brandon Basso, 3D Robotics; Klever Freire, DreamQii; Michelle Moskowitz, Director, Advocacy and Institutional, Government and Community Relations UC Berkeley; Louis Stuart, California Governor's Office of Innovation/GoBiz; and consultant and former Executive Vice President of UAVSI, Gretchen West.

Also speaking, is Raja Sengupta, a UC Berkeley professor who is the co-lead on the UAS INSIGHT Team for the FAA sanctioned Grant Bid for a Center of Excellence. The Tesla Foundation Group is working with UC Berkeley in the FAA Standards and Information Technology Solutions Grant Bid for the Registration and Tracking of all UAV vehicles in the national air space. The consortium will utilize and innovate the next level of information technology and sensor technology to create the registration, tracking, data acquisition, and regulatory standards for operations of UAV vehicles in the American airspace for all commercial and civilian use and the integration of all airspace vehicles.
Back to Top
---
Media & Events
Illinois Law Enforcement Alarm System (ILEAS) Conference
UAVSA Drone Expo 2014
---