Unmanned Aerial Vehicles (UAV)
by Homeland Surveillance & Electronics LLC
---
UAV APPLICATIONS
---
UAV Pilot Training School
Class Size Are Limited
---
FLY LEGAL

Avoid Fines & Jail Time
---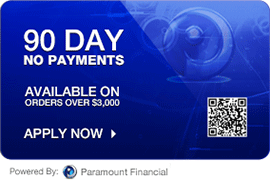 ---
---
---
---
---
---
---
---
---
---
---
Video Library
---
New FAA Part 107 has made it even easier to Fly Legally in the USA under 14 CFR Part 107. It's what we have all been waiting for.
FAA Automatically Grants "blanket" COA'S - As of March 23, 2015, the FAA will automatically grant "blanket" COA's for flights at or below 200 feet to any UAS operator with a Section 333 exemption, provided the aircraft weighs less than 55 pounds, operations are conducted during daytime Visual Flight Rules (VFR) conditions and within visual line of sight (VLOS) of the pilots, and stay certain distances away from airports or heliports.
---
FAA Releases Small UAS Notice of Proposed Rulemaking! - Check out the provisions being proposed in the FAA's Small UAS NPRM.
---
Department of Justice UAV Policy Guidance - Domestic Use of Unmanned Aircraft Systems (UAS)
---
FAA Grants UAV Permits for Agriculture & Real Estate Companies - The Associated Press reports that on Tuesday, the FAA issued exceptions to the commercial UAV ban, permitting the monitoring of crops and real estate use for aerial photographs of properties for sale. This is the first time permits have been granted to agriculture and real estate companies.
---
FAA Poised to Include Limitations on Hobbyist UAVs - The FAA is proposing to amend its regulations to adopt specific rules for the operation of small unmanned aircraft systems (UAS) in the National Airspace System (NAS).
---
HSE Deploys the RDASS Q1000 UAV - HSE announces the deployment of the new RDASS Q1000 4 rotor electric UAV. The RDASS Q1000 series is designed to meet the hi-tech needs of the user at a price to meet any city or county budget.
---
Judge Rules Against FAA in 'Landmark' UAV Challenge - In a decision dated March 6, NTSB Judge Patrick Geraghty found that the FAA has no regulations that apply to model aircraft or that classify a model aircraft as an unmanned aircraft system.
---
Court Approves Use of Police UAVs - a North Dakota court has approved the use of UAV drones to help arrest citizens on US soil.
---
Arlington Police Dept Granted Permission to Fly UAVs by FAA -

Arlington Police Chief Will Johnson announced that the Federal Aviation Administration has given the city permission to get the rotors turning on the police UAV drone project.
---
Supreme Court & The 4th Amendment - The US Supreme Court has held that individuals do not generally have Fourth Amendment rights with respect to aerial surveillance. Can the lower courts or State, county, city municipalities outlaw the use of UAV's for law enforcement?
---
Congress - UAS Privacy & Transparency Act - The proposed UAV Drone Aircraft Privacy and Transparency Act of 2012 requires that police obtain warrants to use UAV drones for certain types of surveillance.
---
UAV FAA Regulations - For more than five decades, the Federal Aviation Administration (FAA) has compiled a proven track record of introducing new technology and aircraft safely into the National Airspace System (NAS).
---
FAA Fact Sheet – Unmanned Aircraft Systems (UAS) - For Immediate Release.
---
FAA Certificate of Authorization or Waiver (COA) - Before you can operate a UAV in National Airspace System (NAS) you must have a COA. The average time to issue an authorization for non-emergency operations is less than 60 days,
---
---
---
New & Used UAV For Sale - Commercial, industrial, military, first responders and police UAV's with 1 - 75 lb payload helicopter UAV. Autopilots, cameras and more. Check them out!
Demo UAV For Sale - Great Saving on our Demo Unmanned Aerial Vehicles UAVs For Sale. All of our Demo UAV Units for sale have low flight hours and are in excellent condition.
---
The UAV Blog - Find out what others are saying about the World of UAVs. Share your 2 cents worth with them! No Sign-up required!
---
---
---

RDASS Q1000
Rapidly Deployable Aerial Surveillance System

4 Rotor Electric UAV

---
| | |
| --- | --- |
| | RDASS 4 Rotor Video Demo |
Introducing the ground breaking HSE RDASS Q1000™ Helicopter. This revolutionary new platform creates a single high performance helicopter airframe with the ability to fly stabilized HD video. The patent pending design is derived from thousands of hours of research and development and is designed specifically for industrial use and maximum flight time with a minimum of down time. The HSE RDASS™ is the only UAV helicopter on the market today that has been designed from the ground up with a built in autopilot and navigation system that allows for simple flight and easy use for non-RC users. The system boasts the ability to be ready to fly under 5 minutes from an iPad or wireless remote control. This allows for the ultimate in portability and rapid deployment
KEY FEATURES
Modular: Easily to replace all elements
Payload: Carry HD video and FLIR for Live Video
High Performance: Modular Carbon fiber chassis and modular electronics (Patent Pending
Ultimate mobility : Single Case for RDASS, Radio, Video LCD, batteries and charger
Stabilized Video: High Performance gyro stabilized video for stunning video output
Harsh Weather: Sealed electronics area and designed for all weather flights
Full Autopilot : Dual mode 1) Simple Wireless remote 2) Full laptop and GPS waypoints from iPad ground station
---
FULL AUTONOMOUS FLIGHT
LCD: 20 Point Diagnostic boot-up in English
Control: Redundant 900 MHz and 2.4 GHz
Power: 3 HP
Winds: Rated @ 30 MPH, Usable: 15 MPH
Altitude: 12,000 ft WGS
Dual Mode: Wireless and/or Ground Station Missions: RC Photography and First Responder mission requirements
Users: Beginner R/C Pilots and Intermediate PC Users. The autopilot is integrated with the HSE helicopter and handles all functions of flight to allow the HSE vehicle to fly entirely autonomously with simple input from the wireless radio. The software allows the RDASS to fly in dual modes including 'Sticks Mode' and (Optional) ground station mode with GPS based waypoints. This system offers the ability to configure lost communication and automated landing functions. This system is ideal for medium range up to 1 mile ground station operations and missions that require fast deployment and portable surveillance perimeters and light camera payloads.
System Elements
(1) Electric RDASS 4 Rotor Helicopter: Assembled and Tested : 4 Motors, airframe with modular quick connect wiring, speed Controllers, LED for GPS and vehicle information, 4 rotor blades, Landing gear, fuselage with quick connect for batteries and (optional) stabilized gimbal. Flight Testing of entire package.
(1) Autopilot: Integrated autopilot with capability for Ground station software (Optional item) and ability to fly in 'Sticks' mode. Fully Stabilized flight with GPS and altitude hold, Semi-stabilized flight, and auto-return. Standard L1 GPS communication and flight hold
(1) GoPro Hard Mount: Front standard hard mount for GoPro 2 and 3
(1) Remote Controller: 2. 4 GHz JR Spectrum Transmitter/ Receiver
(1) Flight Testing: helicopter unit is flight tested for 4 flight hours for flight stability out of the box
---
HSE RDASS ACCESSORIES
| | |
| --- | --- |
| | All in 1 Case: The entire system fits into a single case for simple portability in a car or as carry-on luggage |
| | iPad Ground Station: The ability to fly a GPS based flight plan. The ability to auto launch, set altitude, timed hovers, and set headings. |
| | Stabilized HD Video: Creation of HD videos and pictures is easy and stunning with the GoPro Hero 3. The gyros take all of the shake and vibration out of the video. |
| | Real Time Video: The daylight LCD allows for real time video. The system has the option of housing the 2.4 GHz ground station transmitter and BlueTooth for the iPad Ground station integrated into 1 simple device. Includes an integrated battery for 2 hours of use with low battery voltage protection |
---
HD Spyder Edition

Designed Exclusively for Law Enforcement, Security, Fire, Search & Rescue, SWAT, Military and other protection industries. Designed, engineered and built in the USA

Includes everything you need to fly: RDASS HD, integrated 7" HD Display, Gyro 3D Stabilized 4K Ultra-HD GoPro®, 64gb memory card, handheld controller, Pelican® case, AC/DC Charger & Power Supply, 2x flight batteries and all required antennas and cables.
Deployable: < 3 minutes

Flight Time: 20 minutes / battery*

Range: 1+mi STD, expandable

Payload: 1.5+lbs*

Cameras: COTS

Live Video Feed: Encrypted. Stunning High Definition, 7" display fully integrated to handheld controller. Includes onscreen flight, battery and camera information.

Flight System: Patented autopilot and fully stabilized flight system; fully autonomous for manual or automatic programmable flights. Critical Safety features include: "Return to Home" and "Intelligent Orientation" programs.

Weather: Extreme Weather Ready, patented engine management system. Stable in winds up to 35mph. Elevations up to 12,000ft. MSL with no loss of lift.

Portability: All-in-one Pelican® case, locking, sealed and protects RDASS + accessories. Fully-loaded case is < 50lbs meets airline and TSA standards/

Batteries: Engineered exclusively for RDASS, stable and rapid-charge on traditional AC or DC (running vehicle, etc).



UAV Applications
High speed chases. The UAV follows suspect vehicle instead of patrol car to minimize danger to civilians, and the suspect will not know they are being followed. License plates can also be viewed.

Red light violations. Plane can loiter above dangerous intersections for hours and record video of infractions and read license plates. Can follow suspect if necessary.

Highway patrol for traffic regulation enforcement

Civil disasters. Can provide images of affected areas quickly and economically.

Border/Coastal patrol. Inexpensively patrol water, marinas, etc. for suspicious activity.

Event monitoring for better crowd control.

Fire mapping. Where is the fire heading, how fast, etc?

High risk patrol.

Low cost patrol.

Find grow houses or illegal narcotics manufacturers. Thermal imaging will detect structures emitting high heat.

Inexpensive search and rescue. Can search large areas of water more economically and much more safely than manned boats or aircraft.

Hazardous search and rescue. During periods of high winds and storm, search without endangering the searchers.

Traffic monitoring/accident investigation. Can be on station more quickly than ground vehicles to provide command and control center.
Different activities require different UAS platforms. For instance the UAS platform to follow a motorcycle at 200 mph for minutes is different than the UAS platform to search for a lost boat at sea. We can accommodate almost any activity desired.
Here's what's included in the RDASS SPYDER HD Edition.
RDASS SPYDER HD (High Definition) UAV Quadcopter

Handheld controller - encrypted

Flight Batteries - (2x) 6000mAH Li Po batteries

Charger - Charges UAV and video display batteries, can be used on AC or DC

Live Video Station - encrypted 7" DayBright HD Samsung LED integrated in handheld controller. Includes battery and on-screen flight information

GoPro HERO 3+ HD 4k camera (Available Add-ons: swappable specialty lenses including night vision, zoom, pro and more)

3D Gyro-stabilized Gimbal - ensures smooth video footage and removes vibration from flight

SD Camera Memory Card - 64gb, all footage is saved on the unit to ensure high quality recordings

All-in-one case: Pelican weatherproof, TSA approved, locking case with laser cut foam for RDASS and accessories
TOTAL: $15,501* Buy Now

Upgrades:
"Genius Pack" – ADD: $1,471 Buy Now
Create, edit & save automated GPS flight plans including autolaunch, headings, altitude, timed-hovers, no-fly-zones & more. Switch between GS & handheld controller during flight and even incorporate additional map layers.
Includes:
Ground Station Communication & Software - stand-alone carbon fiber case with antennas, power and cables

Ground Station Interface - Apple iPad AIR 64gb (no service contract)
"Night Flyer" – ADD: $789 Buy Now
Low light? No problem! Everything you'll need to capture clear and accurate data. We'll help you choose the best lenses for your mission.
Includes:
2x Field Changeable NV lenses (standard, 9mm, 14mm, 16mm, 22mm, 28mm available)

1x LED NIR Illuminator removable 32 or 60 powered LED illumination
"Hot Stuff" – ADD: $8,201 Buy Now
The ultimate in visibility + awareness. This IR/Thermal sensor is fully integrated to your RDASS. 3D gyro stabilized mount promises clear and steady images. A variety of makes and models to fit your budget
"Go Big" – ADD: $3,490 Buy Now
Larger and clearer view of subjects and situations. No need for squinting or crowding the operator, this stand-alone impressive 12" DayBright HD display is rugged and stores neatly in your all-in-one case. Use the standalone HDMI transmitter for broadcast to Mobile Command Center or other devices.
Includes:
12" HD LCD stand-alone weather-tough carbon fiber case, integrated encrypted HD receiver, tripod, battery and antennas (replaces 7")

HDMI Output stand-alone encrypted HD receiver with HDMI output for use in mobile command centers, etc
*

Please note that all amounts are in US Dollars and apply to US/Domestic customers only - please contact us for international pricing and further details.

We comply with all State, Federal & International laws, regulations & procedures.
---
Other Unmanned Aircraft Systems (UAS) Products & Accessories

914 Rotax Manned/Unmanned UAV
Alliance HD UAV Drone
Alliance UAV Drone
Avenger UAV Drone
Hercules Heavy Lift UAV
Patriot 100 Quadcopter UAV Drone
Pegasus UAV
RDASS 1000 – 4 Rotor Electric UAS
RDASS Spyder - Police Fire Rescue
Delta-FW70 Fixed-Wing UAV
DJI Phantom IREO
Yuneec Typhoon H Pro
The Total UAV FAA Package
Agriculture UAV Sprayers
AG-VA UAV Sprayer
AG-RH-01 Heli UAV Sprayer
AG-80-1 Heli UAV Sprayer
AG-HCD80-15 Heli UAV Sprayer
AG-MRCD Multi-Rotor UAV Sprayer
---